Quick and Easy Hush Puppies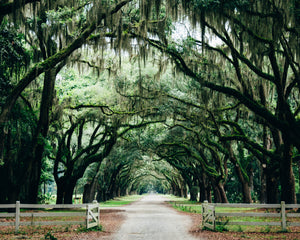 Hush puppies are a classic recipe in Southern Cuisine. If you've never had them, now is the time to give them a try. Colorado Spice hush puppy mix makes it quick and easy to whip up a batch to share. They're a great appetizer and a crowd pleaser when paired with any dish. Essentially, hush puppies are deep fried corn dumplings. The ingredients normally include cornmeal, diced onion, egg, and buttermilk. With Colorado Spice Hush Puppies, just add water and you can experience a recipe that has deep ties Southern culture and history.
We can thank Native American tribes such as the Cherokee, Chickasaw, Choctaw, Creek, and Seminole tribes for introducing corn meal to Southern cooking. Native Americans were the first cultivate corn and ground it to create maize. Corn was normally dried and ground or limed with an alkaline salt to create hominy. Hominy enabled Native Americans to keep corn in storage without sprouting and could also be ground into a flour or corn meal. Much later, corn meal became popularized during the Civil War for its versatility, availability, and inexpensiveness. It could be fried into dough balls, cooked into grits, or baked into fluffy loaves of corn bread. It became a staple in Southern cooking and remains a large influence in Southern cuisine today.
How hush puppies came to be is still up for some debate. Some legends say that the Confederate soldiers would feed fried cornmeal to their dogs to "hush the puppies". Similar stories surround hunters and fishermen at fish fries attempting to quell the barking of their hungry hounds. In reality, hush puppies simply began as corn meal dumplings and evolved in the hands of some very capable Southern chefs. The first mention of hush puppies in history actually predates the Civil War. They were originally known as "red horse bread" and were commonly made at fish fries. The recipe has since been cultivated to be the hush puppies we know today, although the name change is still a mystery.
At Colorado Spice we made hush puppies easy to make and of course delicious. All you need to do is add water and fry a batch without a second thought! Mix the entire pouch of hush puppy mix with half a cup of water in a mixing bowl. Stir the mixture until smooth and let it stand for five minutes to thicken up a little bit. You can adjust the water level to reach the desired batter consistency as well. Drop a tablespoon of batter at a time into your hot oil. Wait until the dough is a golden-brown color and carefully remove it with a slotted spoon. Place them on a paper towel to cool and drain. If you have an air fryer, give that a try! Set your fryer to 390 degrees Fahrenheit and cook until golden brown. Each bag makes approximately fifteen hush puppies. Try the original recipe or the jalapeno blend if you like a little extra kick! They're a perfect side for a seafood feast but are great in any occasion! Enjoy!
Leave a comment
Comments will be approved before showing up.