Popular Food Trends To Look Forward To In 2021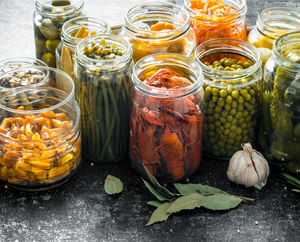 As we move into the new year, and put 2020 behind us (thank goodness!), it's time to start thinking about what 2021 will look like -- in regards to food, of course! Nobody could have predicted the way that 2020 played out, so who really knows what 2021 will bring, but, there are lots of predictions out there! Here are some of foods trends that we might see in 2021 based on the effects of this past year. 
Special Occasion Dining 
Dining out will be much more of a special occasion experience. In fact, because COVID-19 has made dining out such a rarity, restaurants will be looking to "wow" their guests with a creative, unique, and memorable experiences that will give people a reason to get out of the house to celebrate.
Heritage Cooking
In the new year, we will also likely see a rise in the recognition for immigrant cooking and heritage recipes. It's finally time that first generation American and Immigrant chefs get the praise that they deserve. We hope the spotlight shines on cultural cuisine as food is  wonderful way to help bridge the gap between cultural divides that we face in our society.
At- Home Restaurant Experiences 
To expand takeout and delivery options, restaurants have had to get creative in how they can bring the restaurant experience to the home of their guests. This means that packaged restaurant-style meals for at home eating, will likely continue to trend as chefs and restaurant owners find ways to create a magical eating experience for their customers to enjoy at home.
More Virtual Cooking Classes 
Virtual cooking classes are a fun way to bond with family and close friends in the comfort of one's own kitchen! Online virtual cooking classes will most definitely continue to peak in 2021, as more people have been cooking this year and desire to sharpen their skills and creativity. 
Comfort Food
From the pandemic, people are looking for a sense of comfort, hence the reason for the rise in nostalgic comfort food. People seek a taste of something that reminds them of what things used to be like. So, foods like classic pizzas and burgers, mac & cheese, old-fashioned barbecue, tacos, Louisiana style slow cooked dishes, stews, curries etc., will all be on the menu in 2021.
Fermenting, Preserving, and Canning 
Fermentation, preserving, and canning really grew in popularity during quarantine and will keep trending in 2021. People have started to feel more comfortable in the kitchens ,which has helped them feel more inspired to tackle these kinds of food projects. Of course, the end result of pickling, preserving, and fermenting foods, is quite satisfying!
Greater Emphasis On Supporting Local 
After witnessing the devastating economic effects of the pandemic, communities will go the extra mile to support local and put their money back into their communities. We love this trend!
Mushrooms 
As plant-based/ flexitarian diets continue to grow in popularity, people will start to seek out foods that are good for them, the planet, and that taste good too! There are so many different varieties of mushrooms and the wonderful part about fungi, is that they act as an incredible canvas to take on other flavors. In fact, you can make a lovely Portobello steak on the grill simply by marinating the mushrooms in balsamic, olive oil, soy sauce, and your favorite Colorado Spice Seasoning Blend! It's an easy plant-based meal that's incredibly scrumptious.
What Are Your Predications?
We think all of these food trend predictions are exciting but we're really looking forward to the creativity that restaurants and businesses will bring to the table and communities putting an emphasis on supporting local. Now that we've shared some possible food trends for 2021, we want to hear from you! What do you think will be popular next year and why?  Let us know down below.
Leave a comment
Comments will be approved before showing up.