Colorado Spice Recipe Contest!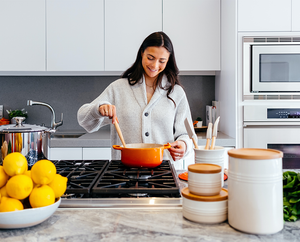 Do you love to get creative in the kitchen? If so, then our recipe contest is for you! Now that we are all spending more time at home, many of us are spending more time in the kitchen. This is why we want to invite you -- and anyone you know --  to participate in our recipe contest. Indulge yourself in the creativity of cooking and feed you and your family all at the same time!  
What Our Recipe Contest Entails 
We are looking for Colorado Spice customers to use our spice blends and create their own recipes for a chance to be featured on our recipe blog! The wonderful thing about our spice blends is that they are incredibly versatile, making recipe options truly endless. No matter if you're sautéing, baking, frying, making soups, stews, or dips, our spice blends make it incredibly easy to create flavorful & delicious food!
How To Submit Your Recipe
Anyone and everyone is welcome to be a part of our recipe contest and we will have multiple winners (because we know won't be able to choose only ONE recipe!). Simply make any kind of recipe with any of our blends (**please take note that many of our sale items are discontinued items and we would prefer customers not use these particular blends).
All You Have To Do Is:
Follow us on Facebook and Instagram @Coloradospice
Take a photo of your Colorado Spice Inspired Creation
Send your photo and written recipe to us via Instagram or Facebook 
It's really that simple! We will announce who the winners are on social media towards the end of October. Winning recipes will then live on our Colorado Spice Recipe Blog to provide recipe inspiration for others!
Show Us What You've Got
Now it's time for you to choose your favorite Colorado Spice blend, gather some ingredients, and let your creative juices seep into your cooking. This year has been tough on all of us, but one thing that always brings people together, is food, glorious food. We hope you and your loved ones stay safe during these uncertain times, stay home when possible, and cook, cook, cook!
Leave a comment
Comments will be approved before showing up.