Chang Mai Fish and Fowl Recipe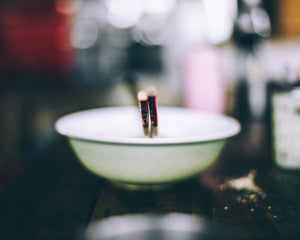 Thai cuisine is known for its unusual and complex flavors that are unapologetically vibrant and spicy. If you'd like to get to know the authentic flavor of Thailand and branch out from the sweet nutty taste of take out Pad Thai, try the Chang Mai fish and fowl seasoning blend on your next dish. Chang Mai is the northern most major city in Thailand, founded in the year 1296 and home to hundreds of elaborate Buddhist temples.
The now booming city is surrounded by hills and jungle and has its own distinct cultural cuisine from the rest of the country. Its geography in part contributed to its signature flavors. Being relatively isolated, Chang Mai cuisine relies less on the fish sauce, coconut milk, and palm sugar found in other parts of the country and instead has turned to herbs and roots like turmeric and ginger. This region was also influenced by its proximity to Bangkok. You can detect Burmese and Chinese flavors in many Chang Mai dishes, specifically in its abundant street food.
Our own Chang Mai blend is slightly sweet with a pinch of heat. We've specially blended garlic, coriander, honey, cinnamon, turmeric, cilantro, ginger, nutmeg, cayenne, fenugreek and much, much more to create this signature blend. It tastes excellent on pork, seafood, and poultry. To have a taste of Chang Mai flavor at home, try our blend on these easy to make shrimp or pork dishes, complete with sticky rice and chili paste for an authentic Thai experience in your own kitchen.
If you prefer shrimp to pork, begin by prepping two pounds of whole shrimp. We used 26/30 shrimp in our recipe. This means there should be about 26-30 individual shrimp in each pound. The shrimp will need to be peeled, de-veined, and rinsed. Once the shrimp are prepped, heat about 2 tablespoons of your preferable cooking oil in a large skillet until the oil is very hot. Sprinkle the entire packet of Chang Mai Fish and Fowl over the shrimp. The heat in the spice tends to stand out a bit more in the shrimp so be prepared for a spicy dish. Add your seasoned shrimp to the hot skillet. After about 2-3 minutes of sautéing, the shrimp should be bright pink and ready to eat. Garnish with a diagonally sliced green onion for color and serve your shrimp over sticky rice. Serve chili paste on the side if you like to add a little bit more heat.
As an alternative option, pork tenderloin is another delicious weeknight meal for your Chang Mai Fish and Fowl seasoning. Place your pork tenderloin with the fat side facing up in a roasting pan. Puncture the fat every inch over the entire roast. Next, sprinkle your Chang Mai seasoning liberally over the entire loin. Roast the tenderloin in a preheated oven at 225 degrees Fahrenheit. The timing of the meal depends on the size of the roast. Calculate about 20 minutes of cooking time per pound of pork. The desired internal temperature should be about 145 degrees Fahrenheit when your pork is ready to serve. Serve it with sticky rice and soy sauce. Left overs are a great meal prep for the week as well!
Leave a comment
Comments will be approved before showing up.